Stephen Effedua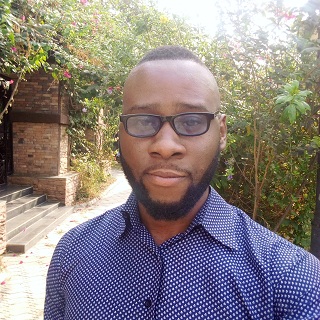 Stephen Effedua is the author of Empire: A tale of Swords (2018) and Kings and Monsters: The Dark Age (2019).
Apart from these two epic tales, he writes short inspiring tales. He is an active member of the @thecoolwritersgram, writing club, and he has written many motivational and inspirational works in support of his group.
Stephen takes writing as a unique hobby, which keeps him inspired and creative. He is a full-time signal engineer, and he has a Bachelor's Degree in computing engineering.  However, he is diverse and well informed. He prioritizes his writing, and he creates compelling and entertaining fictional works at leisure.  
The driven factor behind his zeal for writing comes from his study of history and philosophy, two influential subjects that broadens his imagination and keeps him inspired.
He is from Lagos, West Africa, and he embraces the African culture significantly, yet open-minded to other cultures and way of life. This clearly reflects in his writing style. The way he is able to express his thoughts through the eyes of his characters, giving each character life, and a unique personality from which they operate with their environment.  
He enjoys strategy games, and he hopes to engineer fictional games in the future. In abstract, if you are looking for a serious and at the same time, a playful and entertaining individual, then Stephen is the right persona.  
BOOK(s):
Kings and Monsters: The Dark Age (Book 1)
.