FREQUENTLY ASKED QUESTIONS
1. What type of self-publishing company is Black Tower Publishers?
We've built our self-publishing company around you and designed a process to best help you reach your publishing goals. Throughout our publishing process or any other service, you collaborate with a personal agent of Black Tower Publishers to ensure your vision is translated into a custom-designed book. Our new initiatives focus on your goals as an author, gearing your manuscript to appear where you want it to appear: the bookstore, TV, radio, or even the big screen. Unlike some book publishers, Black Tower Publishers allows you to retain all rights and control decisions around the marketing of your book. If it's print copy, after publishing, we will deliver your books to you and keep a few samples we will send to schools and other public places, so they can decide if they want to order. If they decide to order, we will order directly from you and deliver to them. As for online publishing, when your book is made available online, the publishing accounts will be handed over to you so you can have full control of your work. We have a list of publishing options authors can pick from.
2. What does it take to get published?
For print copy, your manuscript must be professionally edited and proofread. It will also pass through content evaluation by our editorial team. For online publishing, content evaluation isn't necessary, and we publish any manuscript after the author has purchased our online publishing package.
3. What is content evaluation?
Content evaluation is the process in which Black Tower Publishers assesses your manuscript to ensure that it meets our standard for publishing. We review manuscripts and materials for copyright, libel, and content that promote racism, tribalism, and hate speech.
4. What happens after I qualify to self-publish with Black Tower Publishers?
For print copy, we will give you a quote for publishing your book. If you choose to accept the quote, you will be permitted to make payment and we will begin the publishing. If you can't wait for an appointment or risk travelling to get to our office, we will assign you an agent that will handle your order, and be giving you update throughout the publishing process. Once your book is ready, it will be sent to your city of residence (free nationwide delivery). Online publishing is handled online.
5. How long does it take for my order to be ready?
It takes about 2 to 4 weeks to print and deliver 1000 copies of the book, and about 8 days for online publishing. Visit our other services like editing and proofreading to see how long it takes for your order to be ready.
6. Why should I self-publish with Black Tower Publishers?
Black Tower is not a magical company that converts every book into a bestseller. But we will help you make the most of your budget. We automatically secure blog interviews, Facebook promo, SMS promo, and trailer video for every client that publishes print copy with us. We also arrange school, radio, and TV tours, but that depends on the author's budget.
7. Is my manuscript/document safe with Black Tower Publishers?
We understand the importance of confidentiality. Your manuscript/document will not be shared with third parties. Read our Confidentiality and Nondisclosure Agreement.
8. Who are the editors that will work on my manuscript?
We have well-qualified editors, proofreaders, and writers in a variety of genres and specialties. No matter what level of editing, mentoring, or writing you need, at least one of them is a likely match for your project.
9. How do I submit my manuscript?
After payment, we will send you an email to forward your MS WORD manuscript as an attachment.
10. If I send a chapter, will I get a sample edit?
Yes. Calculate how many words are in your chapter and make the payment. However, it's better to send the full manuscript. That will help the editor/proofreader maintain his/her flow while editing/proofreading your work.
11. Does my editor need to be an expert in my topic or genre?
Not always. A good editor knows when to look up a word or query an author when something doesn't look right. Editors are not walking dictionaries, but they are suspicious of every word they read. That's why editors catch mistakes that your friends and colleagues didn't when they read your material and pronounced it 'perfect'.
Get FREE Author website when you publish with us
Professional author website designed for you.

Nationwide Shipping
Enjoy our fast and free delivery to your city.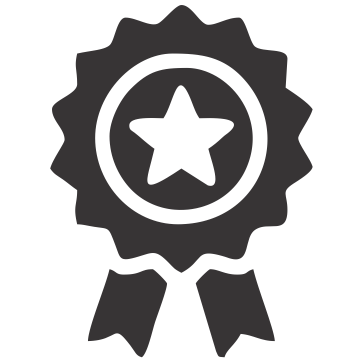 Best Quality
Work with professionals to get the best out of your project.

Best Offers
Enjoy our discount promos and bonuses.

Secure Payments
Make secure payments from the comfort of your home.