The Faulty Camera In Our Minds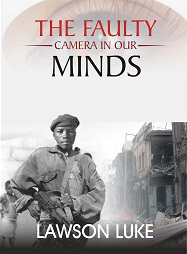 The Faulty Camera in our Minds is an autobiographical fictional story. Its characters and places are fictitious, but the circumstances which determined their actions are real. The life of the authoris a synthesis of the lives of a number of men and women who are victims of the unsettling terror attacks, especially in Nigeria's northeast region. Several of the victims were personally known to the author. This book is dedicated to their memory.


Visit the link below to order your copy!
(1) Amazon