Winning Eternal Life by Faith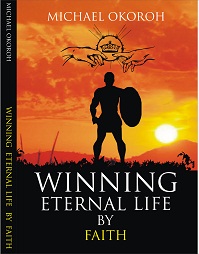 God's greatest gift and invitation to man is Eternal life, yet man cannot access this great gift without faith. This book seeks to unveil the hidden truths concerning eternal life and equip the believer for great exploits of faith. The assurance of entering eternal life is based on the infallible word of God which cannot fail.
This book will expose you to divine secrets, revelation and foundational knowledge which give you strength and courage to overcome the wiles of the enemy and gain life eternal by a pure and living faith.
Winning Eternal Life by Faith also activates your spiritual senses and shows you the effectual working of the power of eternal life in you against the systems, the rulers and the princes of the world. Godly instructions are contained in this work which will conform you to the imitation of Christ.


Visit the link below to order your copy!
(1) Lulu
(2) Amazon