While You Wait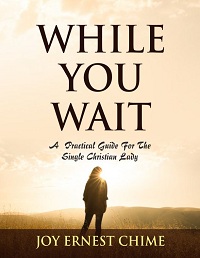 This book seeks to delve into the myriad of challenges faced by the unmarried Christian Lady who desires to please God during her waiting period.
It offers biblical guide and support to successfully navigate this crucial period.
It profers practical steps that will make the waiting period a time of great learning and growth in all areas of life.
It is a must-read for any single lady who desires to maximise rather than waste those precious moments between single hood and marital life.


Visit the link below to order your copy!
(1) Lulu
(2) Amazon
(3) Okadabooks (app)