The Redemption Mirror: Unveiling the divine
secrets and divinity of the new man.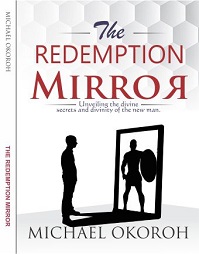 The work of redemption by the Living Word enforced a new order of men in the realm of men. Until we steadfastly and diligently look upon the Living Word, we cannot harness the reality of our redemption. The Light of the Word enforces your liberty and triumph. These intoxicating realities will surely drive you for a divine manifestation. See this revelation and walk in its illumination. Constantly gaze into this Redemption Mirror and be transformed into its very image reflected.  
Visit the links below to order your copy!
(1) Lulu
(2) Amazon