Ebehi Igho Imonlega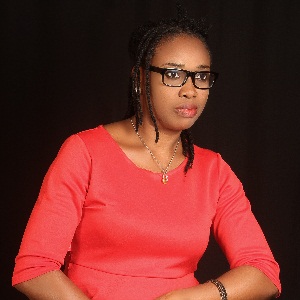 Ebehi Igho Imonlega is a Nigerian writer of novels, short stories and songs. She was born on 8th June, 1979 in Edo State, Nigeria. She is married to Imonlega Philips.

Ebehi had her primary, secondary and tertiary education respectively at Sabongidda-Ora, Iruekpen and Benin City of Edo State, Nigeria.

She holds a B.A (English and Literature, 2005) and an M.A (English Language, 2014) from the university of Benin. She also holds a PGD (Education, 2015) from the Benson Idahosa University, Benin City, Nigeria. She is currently working on a new book titled – Sister's Plight.
Telephone:+234 (0)8103639585
Website: www.ebehiimonlega.com
E-mail: sendebehiiamail@gmail.com
Instagram: @imonlega_ebehi
Twitter: @EbehiI
.