Desert Roses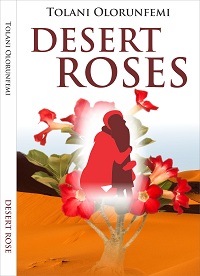 Desert roses is a novel that tells the story of a certain group of people and follows a series of events that lead to the connection of the lives of two remarkable ladies Simi and Lolade.
Simi's life was a bed of roses and she thought she had a wonderful life already laid out for her. But after the loss of her parents, friends and fortunes, she felt she had lost everything that had guaranteed her a perfect future. As a result, her spirit was shattered and she was thrown into a life of darkness and insecurity.

It was left to Lolade, a youth corps member who found Simi in one of her darkest hours to give her the strength she needed in order to strive against all odds. Using her own experience as a guide, she was finally able to restore Simi's confidence and regain the perfect future she once thought she had lost. Thanks to her, Simi was able to thrive like a desert rose, rustic and relentless...


Visit the link below to order your copy!
(1) Lulu
(2) Amazon
(3) Okadabooks (app)
Print copy coming soon!